In today's fast-paced digital world, where technology reigns supreme, experiencing technical issues with our devices can be a major hindrance. Smart Geeks 2 U, the leading computer technician service provider in Melbourne, stands as the ultimate solution to all your tech related problems. Our commitment to excellence and unparalleled expertise has earned us the reputation of being the go-to experts for solving a wide array of computer-related problems.
Introducing SmartGeeks: Your Trusted Technology Partners
PC repairs melbourne at Smart Geeks, we take great pride in our team of highly skilled computer technicians who have vast knowledge and experience in diagnosing and resolving various technical errors. We understand the frustration that comes with a malfunctioning device, and our primary goal is to ensure a smooth technical experience for all our clients.
Our comprehensive service offering
Hardware Diagnostics and Repairs: Our expert technicians are skilled in identifying hardware issues that may hinder the performance of your device. From a malfunctioning motherboard to a faulty power supply, we have the expertise to effectively address and fix these concerns.
Software Troubleshooting: Dealing with software problems can be just as annoying. Smart Geeks specializes in diagnosing and fixing software errors that can cause your system to slow down, crash, or display error messages.
Virus and Malware Removal: In an age where cyber threats are rampant, ensuring your device's security is paramount. Our technicians are experts in removing viruses, malware, and other malicious entities that can compromise your sensitive data.
Data Recovery Services: Accidental data loss can feel devastating. But fear not, because Smart Geeks has the tools and expertise to recover lost or corrupted data, minimizing disruptions to your work and personal life.
Network and Connectivity Solutions: Whether you're suffering from a shaky Internet connection or struggling to set up a new router, our technicians can optimize your network setup for smooth connectivity.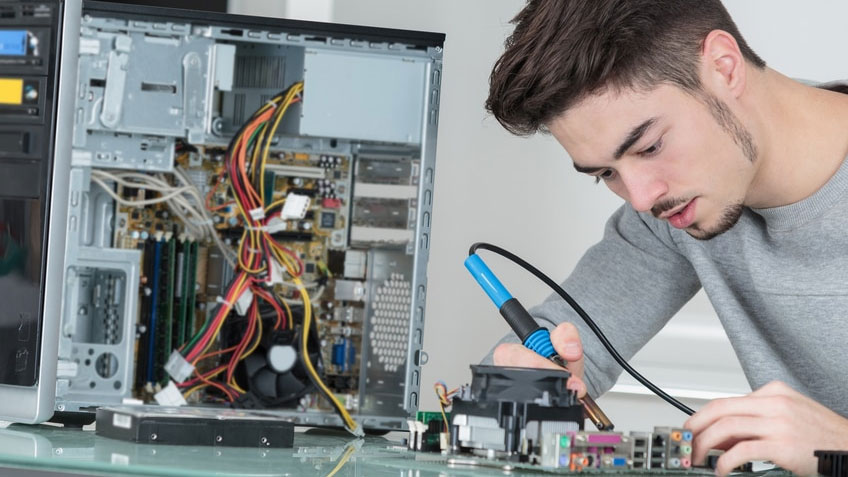 Advantage of Smart Geeks
Why choose SmartGeeks over other computer repair in melbourne? Here's why:
Unparalleled Expertise: Our technicians undergo rigorous training and stay up-to-date with the latest technological developments, enabling them to tackle the most complex problems.
Prompt Service: We understand that time is of the essence. Our team strives to provide fast and efficient solutions to ensure minimal downtime for your equipment.
A customized approach: We recognize that every technical problem is unique. Our solutions are tailored to your specific problem, ensuring an effective solution.
Transparent Communication: We believe in keeping our clients informed every step of the way. You will receive a clear explanation of the issue and the steps we are taking to resolve it.
Empowering you with knowledge
At Smart Geeks, we not only solve your technical problems but also empower you with knowledge. Our blog, "The Insider's Views," is a treasure trove of tech tips, insights and updates. From articles on improving your device's performance to staying safe from online threats, we cover a wide range of topics to boost your tech literacy.
Contact Smart Geeks today!
Are constant technical issues disrupting your work flow or entertainment? Don't let them hold you back any longer. SmartGeeks is your trusted partner in overcoming these challenges. With our team of expert computer technicians and commitment to unparalleled service, we are here to solve your technical problems effectively and efficiently.
If you're ready to experience top-notch computer technician services in Melbourne, contact Smart Geeks today! Visit our website www.smartgeeks.com.au or call us at 1300 570 417.
Why Choose Us:

Our Partner: