In the exciting realm of gaming, where worlds come to life and challenges await at every turn, a malfunctioning or malfunctioning computer can be a gamer's worst nightmare. The frustration of a lagging system or a sudden crash can take away the joy and immersion that gaming has to offer. That's where professional gaming computer repair in melbourne services step in to get you back in the game faster. Among the trusted names in this field is "Smart Geeks 2 U", a company dedicated to fast and reliable gaming computer repair.
Impact of gaming computer problems
Gaming computers are high-performance machines designed to handle complex graphics, heavy workloads, and demanding software. With such sophisticated components in play, it's not uncommon for various issues to arise over time. These can range from overheating and hardware failure to software conflicts and driver issues. These issues not only disrupt gameplay but can also lead to potential data loss or permanent damage if not addressed promptly and properly.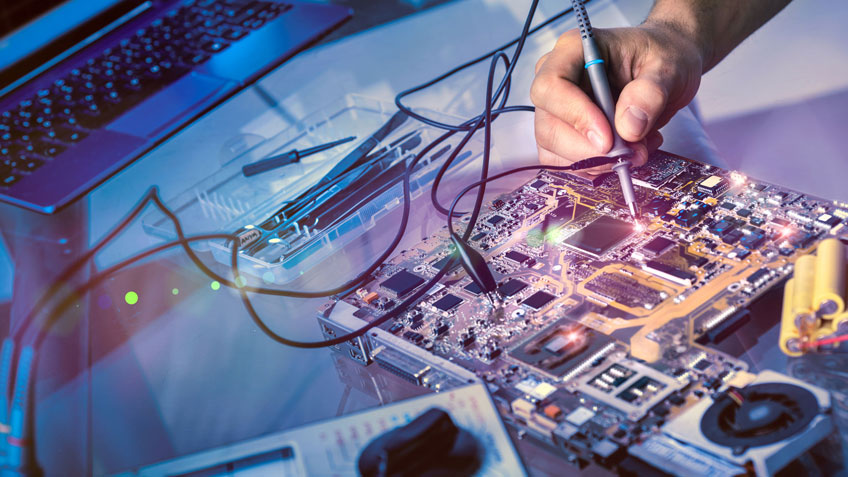 Why Choose Professional Gaming Computer Repair?
While the DIY approach may sound appealing, repairing a gaming computer requires a certain level of skill and technical knowledge. Attempting to fix complex hardware or software problems without proper knowledge of how can exacerbate the problem and result in further damage. Professional gaming computer repair services, such as those provided by Smart Geeks, offer many advantages:
Expertise: Skilled technicians have in-depth knowledge of gaming hardware, software, and troubleshooting techniques. They can quickly identify the root cause of the problem and provide effective solutions.
Save time: Trying to diagnose and fix problems yourself can be time-consuming and frustrating. Professional laptop fixers near me services streamline the process, getting you back to gaming as quickly as possible.
Preventive Maintenance: Many repair services offer preventive maintenance to keep your gaming rig running smoothly. Regular checkups and optimizations can extend the life of your computer.
Quality Repairs: Reputable repair services use genuine parts and follow industry best practices to ensure that your computer is repaired to the highest standard.
Data Safety: If data loss is the problem, professionals can often recover lost files and ensure that your valuable game saves and progress are safe.
Introducing SmartGeeks: Your Gaming Computer Repair Solution
In a sea of ​​options, Smart Geeks stands out as a reliable and efficient gaming computer pc repairs melbourne service. Their team of skilled technicians understand the unique requirements of gaming systems and are equipped to handle a wide range of issues. Why SmartGeeks should be your choice:
1. Expert technicians
The team at Smart Geeks is comprised of passionate gamers and tech enthusiasts who are not only knowledgeable but also understand the importance of a seamless gaming experience.
2. Comprehensive services
From hardware repairs and upgrades to software optimization and data recovery, Smart Geeks offers a comprehensive set of services tailored to the needs of gamers.
3. Rapid change
Smart Geeks values ​​your time and strives to provide quick solutions, minimizing downtime and getting you back into your games as quickly as possible.
4. Quality Assurance
Rest assured that your gaming rig will be in capable hands. Smart Geeks prioritizes quality repairs using genuine components and industry standard techniques.
5. Customer centric approach
SmartGeeks prides itself on its customer-centric approach. Friendly and responsive customer support ensures that your concerns are addressed and queries are answered promptly.
Gaming is more than entertainment. It is a passion that unites players all over the world. When technical glitches threaten to dampen that passion, a reliable and professional gaming computer repair service like SmartGeeks can make all the difference. With their expertise, dedication and commitment to quality, you can trust Smart Geeks to handle your gaming computer issues quickly and efficiently, ensuring you get back in the game. Always ready.
Why Choose Us:

Our Partner