In today's digital age, data is the lifeblood of our personal and professional lives. From cherished family photos to important business documents, losing data can be a nightmare. This is where professional data recovery services come to the rescue. If you find yourself in a data crisis in Melbourne, you need a reliable partner to recover your valuable information quickly and safely. Welcome to Smart Geeks pc repairs melbourne, your trusted ally in Melbourne data recovery.
Understanding data loss
Data loss can occur for a variety of reasons, ranging from hardware failure and accidental deletion to malware attacks and physical damage to storage devices. When disaster strikes, your primary concern is to recover lost data without compromising its integrity. This is where smart geeks step in with cutting-edge technology and a team of skilled professionals.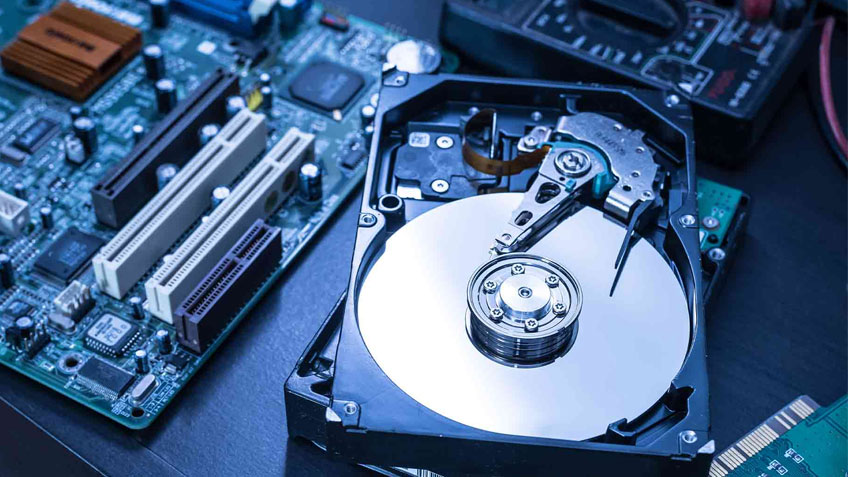 Advantage of Smart Geeks
State-of-the-art data recovery tools
Laptop fixers near me at Smart Geeks 2 U, we have invested heavily in the latest data recovery tools and software. Our advanced technology allows us to retrieve data from a wide range of storage devices, including:
Hard Drives: Whether it's a mechanical failure or a logical problem, our experts can recover data from all types of hard drives.
Solid State Drives (SSDs): SSDs are known for their speed and reliability, but they can also fail. Our experts have the expertise to handle SSD data recovery with precision.
RAID Arrays: We understand the complexity of RAID systems and can recover data from RAID 0, RAID 1, RAID 5, and more.
USB Drives: Accidentally deleted files from your USB drive? do not worry; We've got you covered.
Expert data recovery experts
Our team of data recovery experts is our pride and joy. They have years of experience and have successfully recovered data from the most difficult situations. Whether you are a business owner looking to recover important financial data or an individual with sentimental photos, our experts will leave no stone unturned to recover your data.
Strict data security and privacy
We understand that your data may contain sensitive information. Rest assured, computer repair in melbourne Smart Geeks adheres to the highest standards of data security and privacy. The privacy of your data is our top priority, and we take every step possible to ensure that your information is safe and secure throughout the restoration process.
Action of Smart Geeks
Assessment and diagnosis
When you bring your storage device to Smart Geeks, our experts start the process with a thorough testing and evaluation. This step helps us determine the extent of damage and the likelihood of successful data recovery. We provide you with a transparent overview of the situation along with a detailed quote for our services.
Data recovery
Once you approve our assessment and quote, we dive into the data recovery process. Using our advanced tools and techniques, we work tirelessly to recover your lost data. Our success rate is exceptional, and we pride ourselves on our ability to recover data that others might consider unrecoverable.
Data verification and transmission
After successfully recovering your data, we subject it to a rigorous verification process to ensure its integrity. Only when we are confident that your data is intact and functional do we pass it back to you. You can choose to receive your data on a new storage device or via a secure online transfer.
Why Choose SmartGeeks for Melbourne Data Recovery?
Proven Track Record: Our extensive portfolio of successful data recoveries speaks for itself. We've helped countless individuals and businesses in Melbourne regain access to their critical information.
Quick turnaround: We understand that time is of the essence when it comes to data recovery. Our efficient processes ensure that you get your data back as quickly as possible.
Competitive Pricing: Quality data recovery doesn't have to come with a hefty price tag. We offer competitive prices without compromising on the quality of our services.
Customer Centric Approach: We prioritize the needs and concerns of our customers. Our friendly and knowledgeable staff is always ready to assist you.
When it comes to data recovery Melbourne, Smart Geeks comes across as a reliable and expert partner. With advanced technology, experienced experts, and commitment to data security, we are your best choice for recovering lost data. Don't let data loss disrupt your life or business. Trust Smart Geeks to recover what's rightfully yours.
Why Choose Us

Our Partner