In the bustling city of Melbourne, where technology thrives and businesses rely heavily on efficient computing, a quality laptop motherboard repair service is crucial. A malfunctioning laptop can disrupt day-to-day operations and hinder productivity, making it crucial to have a reliable and expert repair service at your fingertips. PC repairs Melbourne at Smart Geeks 2 U, we understand the urgency and importance of a smoothly functioning laptop, which is why we stand as the top service providers for laptop motherboard repair Melbourne.
Understanding the importance of quality laptop motherboard repair
The motherboard is the heart of any laptop, coordinating and controlling its various functions. Any issue with the motherboard can have a domino effect on a laptop's performance, affecting everything from processing speed to data storage. When faced with a faulty motherboard, choosing a quality laptop fixers near me service is essential to restore your device to its best condition.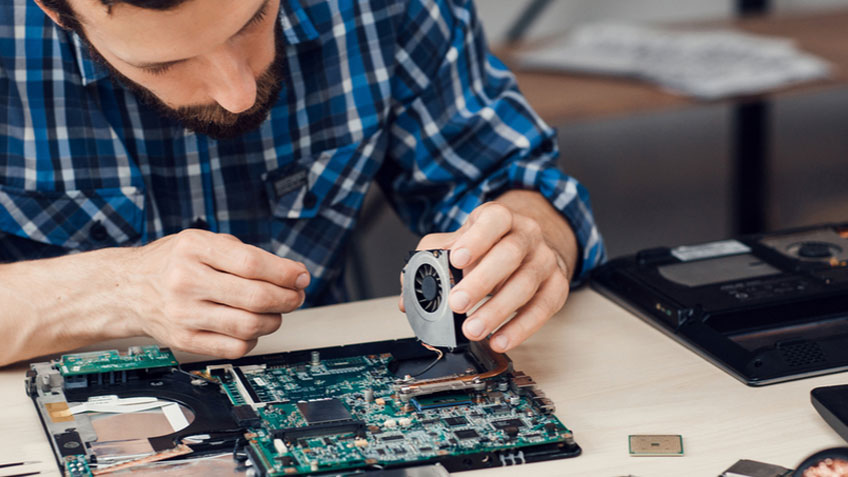 What sets Smart Geeks apart?
Computer repair in Melbourne at Smart Geeks, we are proud to be the pioneers in the field of laptop motherboard repair in Melbourne. Our expertise, attention to detail, and commitment to excellence are what set us apart from others in the industry. Here's why you should choose us for your laptop motherboard repair needs:
1. Unparalleled expertise
Our team consists of skilled technicians with extensive experience in laptop motherboard repair. They have an in-depth understanding of the intricacies of various laptop models, enabling them to accurately diagnose motherboard problems.
2. Modern technology
We invest in the latest diagnostic tools and equipment to ensure accurate and efficient laptop motherboard repairs. Our state-of-the-art technology enables us to identify the most complex problems and provide effective solutions.
3. Appropriate solutions
We recognize that every motherboard problem is unique, and a one-size-fits-all approach does not work. At Smart Geeks, we provide personalized repair solutions, addressing the specific problem in your laptop motherboard.
4. Quality Assurance
Quality is the core of our services. We use only genuine and high quality replacement parts for motherboard repair. Our commitment to quality ensures that your laptop functions optimally after repair.
5. Prompt Service
We understand the need to have a working laptop. Our team strives to complete repairs quickly without compromising on the quality of work. We aim for quick turnaround times to minimize your downtime.
Repair Process in Smart Geeks
When you choose Smart Geeks for your laptop motherboard repair, you are choosing a smooth and hassle-free experience. Our repair process is designed to be efficient and easy:
1. Diagnostic evaluation
Upon receiving your laptop, our technicians perform a thorough diagnostic evaluation to pinpoint the exact problem with the motherboard. This step is critical in developing an accurate repair plan.
2. Transparent communication
We believe in keeping our customers informed throughout the repair process. After a diagnostic evaluation, we provide a clear description of the problem, required repairs, and estimated cost.
3. Expert Repair
Once you approve the repair, our skilled technicians get to work, using their expertise and advanced tools to carefully fix the problems identified with your laptop motherboard.
4. Quality Check
After the repair is complete, our team performs rigorous quality checks to ensure that the motherboard functions optimally and that your laptop is ready for use.
5. Delivery
We deliver your repaired laptop promptly, ensuring you get it in top working condition, meeting or exceeding your expectations.
When it comes to quality laptop motherboard repair services in Melbourne, Smart Geeks stands out as the top choice. Our expertise, innovative technology, commitment to quality, and dedication to providing exceptional service have set us apart in the industry. Trust us to breathe new life into your damaged laptop motherboard.
Why Choose Us

Our Partner